There's a lot that goes into choosing places to get married and the perfect wedding date. Venue availability, preferred seasons, and timing that works for the bride, the groom, and their VIP guests are just some of the many factors you'll want to think about. You'll also want to consult the calendar to ensure your chosen date doesn't conflict with any major holidays or important events.
Destination weddings are all the rage for many reasons: They're extremely adventurous and romantic, they can help you significantly cut down your guest list, and they're often less stressful to plan. Do you need more reasons? Have a look at 10 Reasons Why you Should be Getting Married on Madeira Island in 2022.
When dreaming of the day you'll be married to the love of your life, what do you picture? A sandy beach and a warm breeze? A quaint garden with fresh floral blossoms? The season in which you choose to say "I do" could have a lot to do with the qualities that make you—you.
Springtime is a season where your elegant taste may shine the brightest. For brides longing for neutral colour palettes, table settings filled with whimsical blossoms and dreamy, romantic details—spring just may suit your fancy.
Brides who pick summertime crave carefree fun! Most likely, they won't want to keep guests inside—these free spirits will be bringing friends and family out in the warm temps with mobile bars, backyard rendezvous, or ceremonies on the beach.
Destined for the eternally trendy, fall is when most of the latest fashions emerge from the elite creative enclaves. You're likely already in tune with them—whether you're showing off chic and sleek palette colours.
To celebrate the joys of marriage, an outside country marriage, please check our list of 5 top places to get married on Madeira Island.
5 places to get married on Madeira Island in 2022
Below we present a list of ideas of places to get married on Madeira Island. Each one of them has its own characteristics that make them unique.
1 – Nini Design Centre (Funchal)
Sophistication and professionalism are just some of the differentials that the bride and groom will find at the Nini Design Centre. In a modern and inspiring environment, with the exuberant scenery over the city of Funchal with the sea around, your wedding celebration at the Design Center will certainly be a dream, memorable and unforgettable day!
Spaces and capacity:
One of the main qualities of the restaurant is the view of the sea which will leave your guests speechless with the beauty of the region. The space includes several rooms with different capacities, with a maximum of up to 250 people. In addition, the cuisine is another strong point.
Location:
Nini Design Center is located in Funchal, Madeira. If they are interested in the company's service and want more information about how they work, just write a text message. The restaurant's communication officer will respond to any request quickly.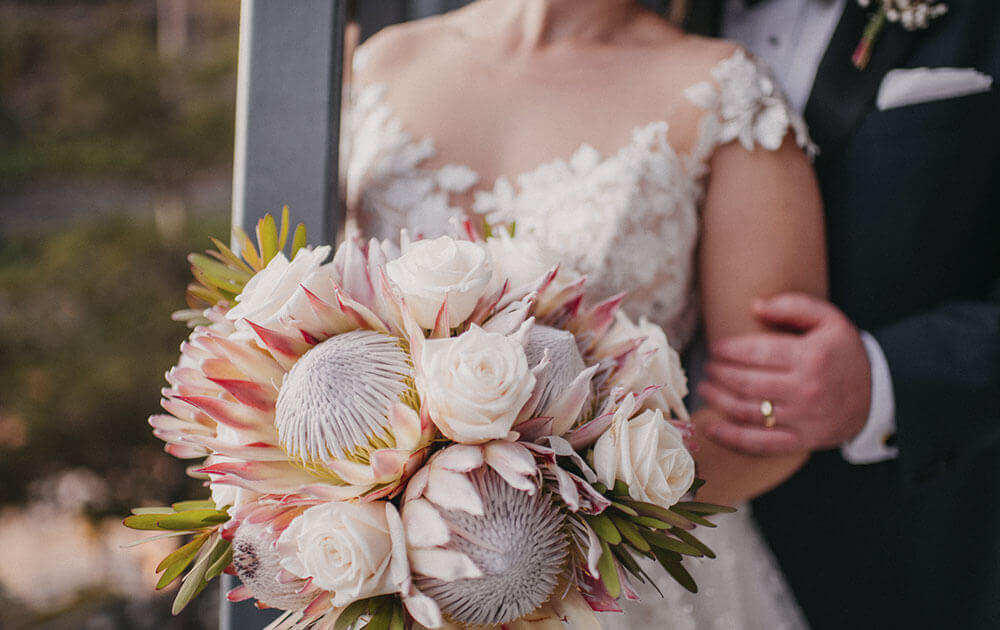 2 – Vila Porto Mare (Funchal)
Located in Funchal, Vila Porto Mare is a fabulous and sophisticated hotel that is more than ready to host your big wedding party. For this, it has spaces that are exemplary decorated and equipped with an extremely friendly and professional team. If you are looking for a unique and magical place for the most important day of your life, this is the right option.
Spaces and capacity:
Vila Porto Mare has charming indoor and outdoor spaces that promise to surprise your friends and family. In addition to spacious and well-decorated rooms, this luxury hotel offers you an outdoor area of ​​incredible beauty with a terrace and swimming pool.
Services it offers:
From the professionals who work at Vila Porto Mare, you can expect an excellent reception service from the first to the last minute of your party. Everything is thought out and prepared in detail, using only high-quality ingredients so that you can surprise and conquer the taste of all your guests.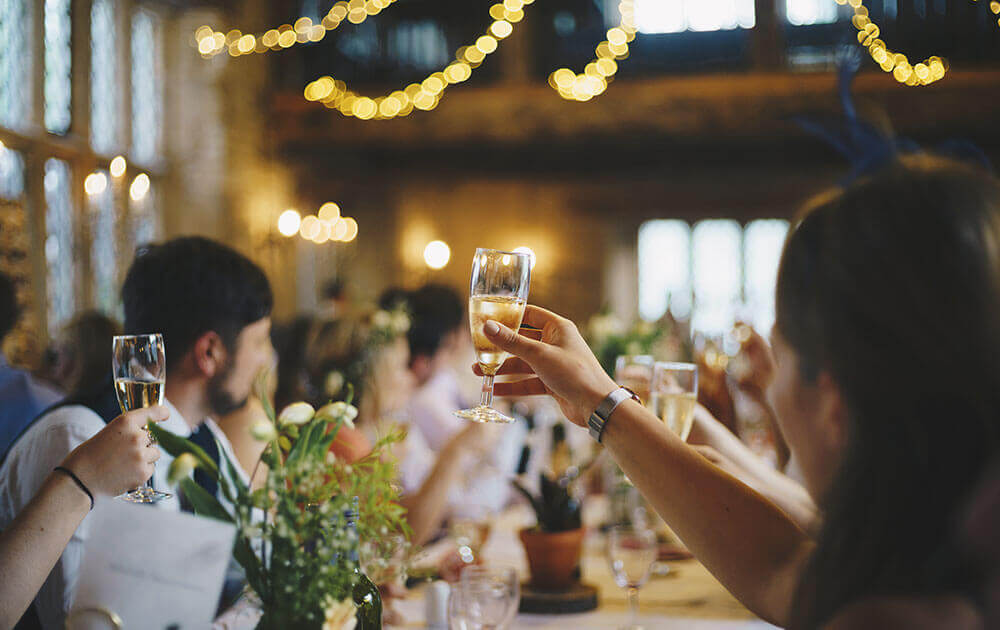 3 – Quinta do Furão (Santana)
Located in the beautiful region of Santana, on the island of Madeira, Quinta do Furão is a beautiful and magical place that meets all the conditions for the celebration of your love. With an absolutely magnificent sea view, this farm also has charming indoor and outdoor spaces, which will delight your guests, making your big day absolutely memorable.
Spaces and capacity:
In perfect harmony with the surrounding nature, Quinta do Furão offers you spacious gardens, indoor and outdoor pools, a sauna, a gym, a bar and a beautiful restaurant to welcome all your friends and family. If you are looking for a romantic place with a wonderful sunset, this is the right option for you.
Services:
For the happiest and most important day of your lives, Quinta do Furão offers a glass of water service which will not miss the best delicacies and wines of the region.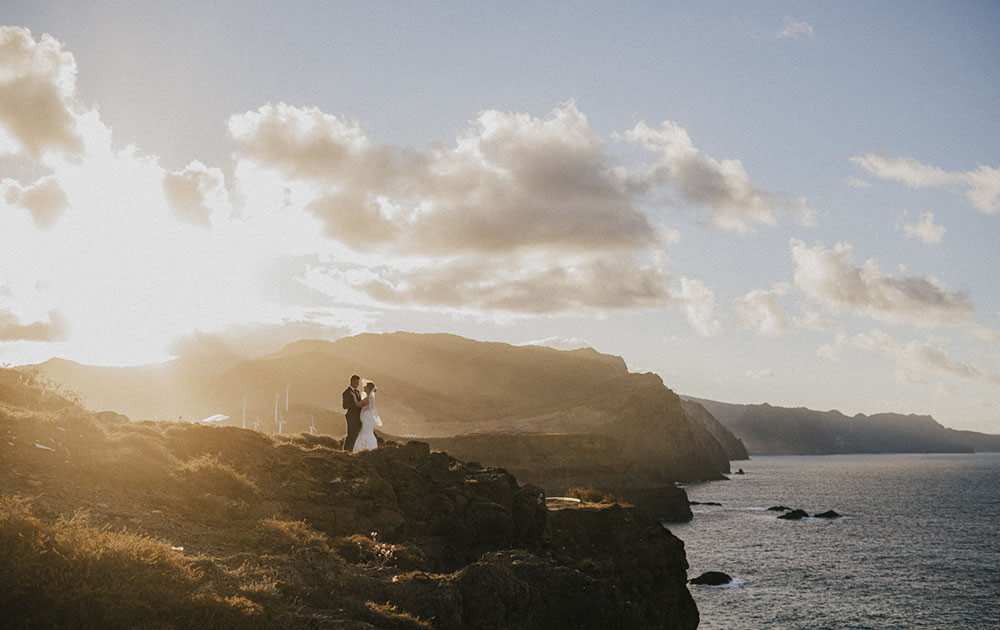 4- Savoy Saccharum (Calheta)
Located in Calheta, on the charming island of Madeira, Savoy Saccharum is the ideal place to celebrate your dream wedding. Give the most special day of your lives an even more refined and exclusive touch, celebrating your party in the magnificent facilities of this five-star hotel.
Spaces and capacity:
Savoy Saccharum has luxury facilities, including three banqueting rooms, with capacities for between 30 and 200 guests. They will also have three restaurants and three outdoor swimming pools. Outside, too, they can enjoy the phenomenal views of the ocean provided by the terrace.
Services:
Savoy Saccharum has at your disposal a unique catering team that will provide you with a service of refinement and exclusivity. If you choose to have your party in one of the fantastic banquet halls, you can also count on the space decoration service, which will transform it according to your preferences.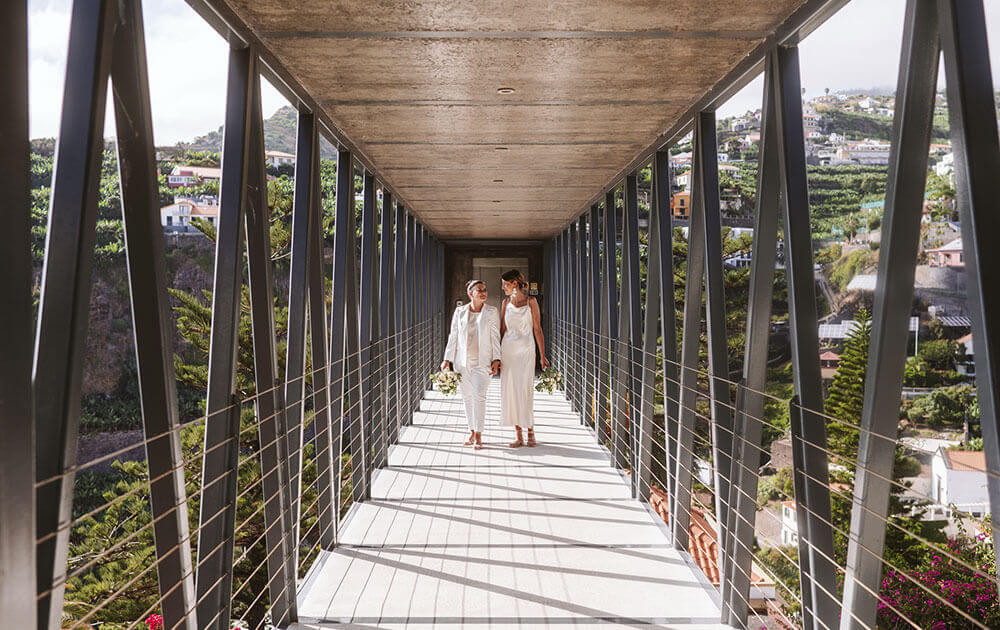 5 – Palheiro Estate (Funchal)
Choosing the space to celebrate this special day is one of the most important tasks you will have to carry out when organizing your wedding, but Palheiro Nature Estate makes this task very simple.
Spaces and capacity:
In addition to including a hotel, unique in Madeira, part of the world-renowned Relais & Chateaux chain, Palheiro Nature Estate is also known for the magnificent gardens it encompasses. The shades of green serve as a natural decoration and, at the same time, give off vibes of tranquillity, something definitely important to the wedding. The celebration can be held outdoors or in the centenary chapel, built in honour of Saint John the Baptist. For the reception of guests, you can choose the famous Palheiro Gardens or the terrace of the Clubhouse restaurant at Palheiro Golf and enjoy a unique view over the bay of Funchal.
Services:
The team of professionals, which has years of experience, will ensure that every detail is taken into account and will also be able to help you with the other suppliers.
Other services:
In addition to Casa Velha do Palheiro, a 5-star hotel that combines history and elegance, Palheiro Nature Estate offers another accommodation option that allows you to enjoy privacy and flexibility within luxury apartments and villas, with extraordinary views.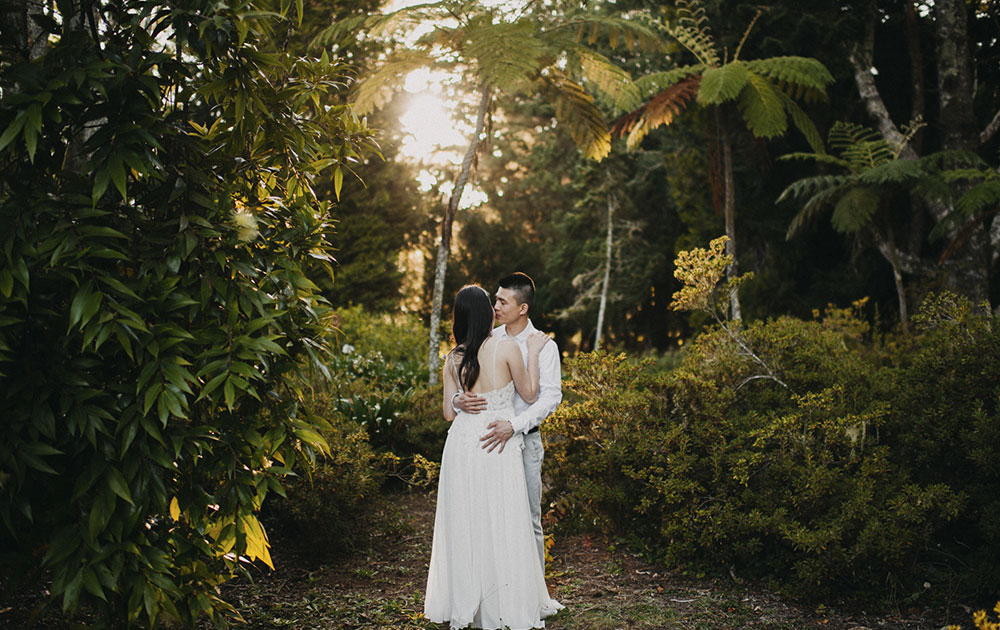 Reviews from couples who had their dream wedding in Madeira Island.
"Exceeded expectations. I strongly recommend it to everyone. We and the guests were amazed. We feel at home. We were so well received. The attention to every detail was noticeable. The dream has come true! From the first moment, you can feel the harmonious, refined and polite atmosphere. The team is fantastic."
"What can I say about this place that has the best view, best quality and best staff? Undoubtedly the best decision!"
"We can only write wonderful things about the Hotel and the entire team."
"The location was just perfect for our wedding! Exceeded our expectations (very high by the way)! We had our dream wedding!"
Madeira island has perfect places to get married, and some of the reviews mentioned above show that. If you want to get married, book a meeting with our team of professional wedding planners.
If you are also thinking about the mainland of Portugal, you can have a look at these Top 10 Best Places To Get Married In Portugal In 2022.