In this article we explore the Wedding Trends for 2024 in Madeira and Porto Santo Islands. Imagine getting married in a place as enchanting as Madeira and Porto Santo. In 2024, the trends point towards hosting weddings in a truly magical and unique setting, where you can explore incredible landscapes ranging from the sea to the mountains. These two islands are genuine paradises that attract couples in search of their dream wedding. With the combination of the green of the mountains and the golden beaches, along with favourable year-round weather conditions, the choice of these destinations becomes irresistible for couples. Thus, we embark on our exploration of wedding trends in 2024 in this paradisiacal scenario.
Dive into Wedding Trends for 2024 in the Madeira and Porto Santo Islands:
The trends for beachfront weddings in 2024 are truly incredible. We will explore everything from decor, colours, and high-demand elements to creative, preferably digital, invitations and souvenirs.
The unique atmosphere of beach weddings, with the sea, the sound of waves, the gentle breeze caressing the skin, and the sunset, adds a special charm, making any ceremony magical and unforgettable.
While all weddings are special and unique, options for weddings in different settings, such as traditional celebrations, countryside weddings, or rural and city settings, are becoming increasingly accessible and comfortable for couples and their guests.
When thinking about beach, mountain, city, or countryside weddings, Madeira and Porto Santo, located in the middle of the Atlantic, often come to mind. However, the world offers incredible choices to pick the perfect place to say, "I do." Madeira and Porto Santo are undoubtedly beloved destinations for many couples.
Getting married on the beach, in the mountains, in the city, or in the countryside is a constant trend, and more and more couples seek an intimate setting surrounded by the sounds of the sea and the romantic ambience of golden sands, the charm of historic cities, and the lush greenery of the mountains.
2024 and the Highlighted Trends:
Eco-Friendly and Sustainable Weddings:
In an eco-friendly wedding, the couple's focus is on creating a memorable celebration with the smallest environmental footprint possible. This involves small changes, such as opting for digital wedding invitations. The attire of the bride and groom also reflects their commitment to sustainability, with the choice of eco-friendly materials like organic cotton or silk. Flowers and decor follow the same ecological path, with a preference for reusable decorative elements and a natural colour palette, including green, blue, and beige. The decor abundantly incorporates organic elements like wood, plants, and preferably local and seasonal flowers, creating a more sustainable and nature-aligned atmosphere.
Eco-friendly and sustainable weddings are one of the most popular styles, and it's not surprising. As environmental concerns grow, modern couples increasingly seek to celebrate their day in an environmentally responsible manner. The eco-friendly wedding style is on the rise, and couples are incorporating ecology into their wedding day. This eco-friendly trend for 2024 is highly sought after and requested by today's couples, prompting vendors and decorators to adapt to a more natural, eco-friendly, and sustainable style.
If you are planning an eco-friendly wedding, there are more and more ideas and affordable options to have a day that reflects your vision and fits within a reasonable budget. From organization to decoration, including the attire of the bride and groom and even the guests, this guide provides inspiration to offer everyone an eco-friendly and unique day.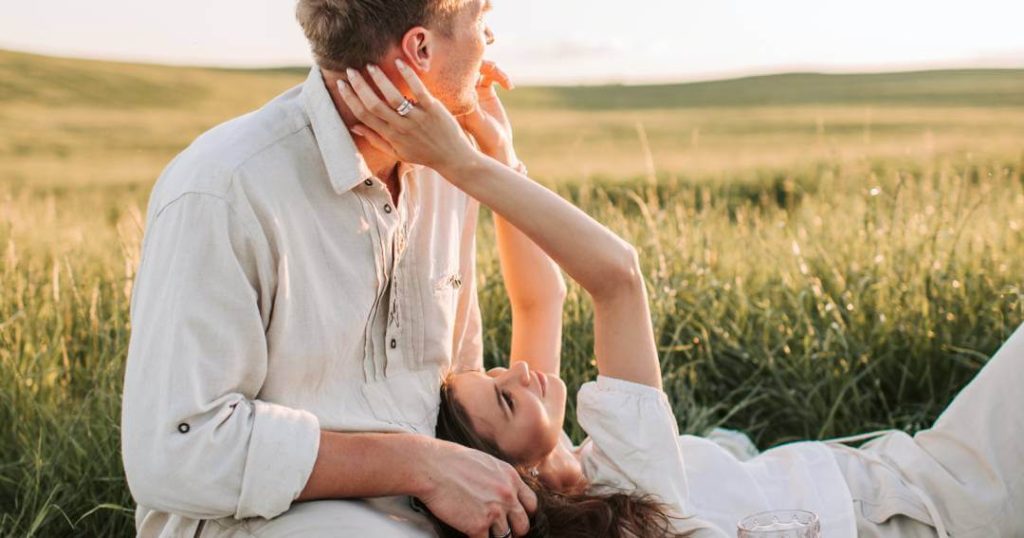 Exotic Destinations for Weddings:
Weddings in exotic and paradisiacal destinations are becoming a popular choice among the upper-middle-class audience. Destinations that include islands, mountainous landscapes, and golden beaches will enchant couples who wish to provide a memorable experience for themselves and their guests.
However, creating the wedding of your dreams can be a challenging task, especially for those who lack experience in the field and, most importantly, for those who wish to have a destination wedding. Therefore, the couple needs to hire an excellent
advisory service. The wedding planner plays a crucial role in the planning, being the ideal professional to accompany them at every stage. This ensures that every detail of the big day is in complete accordance with their dreams, expectations, preferences, and, of course, their budget.
Tropical Climate:
Tradition is giving way to something new, and "Destination Weddings" are becoming increasingly captivating for couples. Mild and tropical climates offer a perfect setting for relaxation and the creation of unforgettable memories.
In an ever-evolving world, the demand for weddings in exotic destinations is on the rise. Every season and every year, new trends emerge in the world of celebrations and events, and weddings are no exception.
As time passes, organising an event, especially in a distant destination, requires careful planning and considerable advance preparation. This ensures that everything is perfectly aligned for the bride and groom and their guests to enjoy a memorable tropical wedding.
Light and Natural Photos:
On the couple's big day, the priority is to fully live each moment. Dancing, smiling, enjoying the company of family and friends, and allowing emotions to take over one of the most anticipated moments in a couple's life. This atmosphere must be captured in the photographs!
In this context, spontaneous photos take centre stage. Natural light and the authenticity of each moment become the protagonists, immortalizing all the special moments of the day.
The choice of the photographer plays a crucial role in this process. Establishing a relationship of trust is essential both for the couple and the photography professional. Mutual trust allows capturing the essence of the day in a light and natural way, resulting in authentic and emotional memories. Have a look at our wedding services in Madeira Island.
Technology will play a significant role in weddings in 2024. The use of drones for capturing aerial photos and videos is expected, along with the development of custom applications that interact with guests before, during, and after the celebration. These innovations make the experience more interactive and memorable.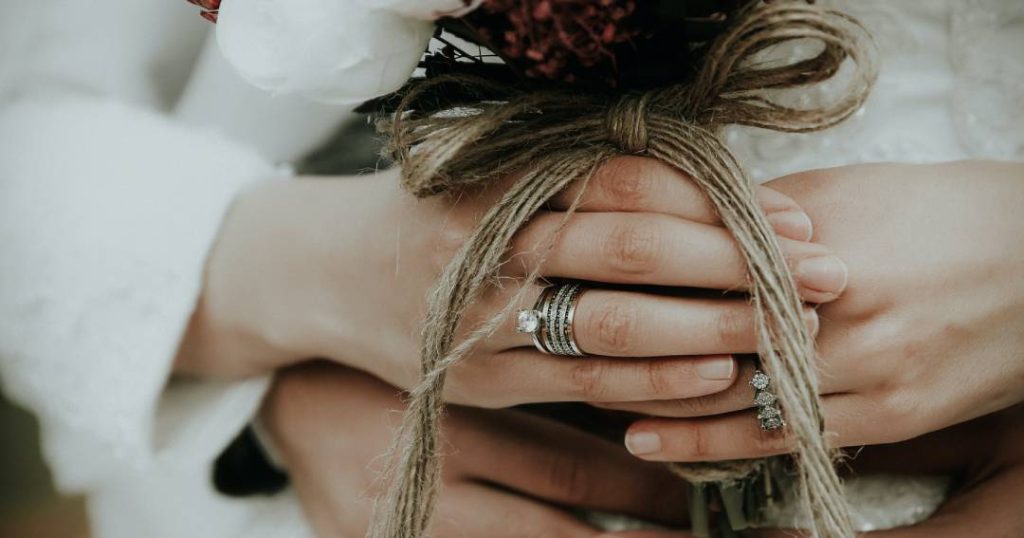 Personalized Menus and Culinary Experiences:
In 2024, weddings are becoming truly unique with a strong emphasis on personalization in every aspect of the event. From invitations to favours, including menus and even the ceremony itself, everything is planned according to the couple's story and preferences.
When it comes to cuisine, traditional buffets are giving way to personalized menus and unique culinary experiences. Couples are opting for interactive food stations, vegan options, and dishes inspired by their travels and cultural experiences.
Wedding catering in 2024 will focus on providing memorable culinary experiences. This includes personalized menus, local and seasonal ingredients, diverse choices, and creative presentations. Couples are embracing originality and personalization, ensuring that food plays a central role in the celebration, captivating all the senses of the guests. With a pursuit of culinary excellence and attention to detail, wedding catering in 2024 promises to be a celebration of both gastronomy and love.
Weekday Weddings:
In 2024, the tradition of Saturday weddings is evolving, with a noticeable increase in weekday weddings. Besides providing greater vendor availability, this choice offers a more relaxed and laid-back atmosphere.
10 Reasons to Choose to Get Married During the Week:
1 – Freedom to Reserve the Date: Opting to get married during the week gives you the freedom to choose your wedding date with less competition. This allows you to make this decision more calmly, without the need for extensive advance planning.
2 – Available Vendors: Getting married during the week typically means less demand for vendor services. This provides you with the opportunity to hire the exact professionals you desire for your wedding, professionals who are usually very busy. You will have more options available, from exceptional makeup artists to talented photographers, charming ceremony and reception venues, and exceptional catering services.
3 – Flexibility in Choosing: You won't have to compromise on your favourite vendors due to their lack of availability on your chosen wedding date. Even if vendors may be busy during the weekdays, you will have more flexibility to coordinate dates and select the best professionals.
4 – Less Stress: Getting married during the week can help you avoid the stress associated with high demand for weekend dates. This will allow you to plan more tranquilly and with less pressure.
5 – Less Competition: With fewer weddings during the week, you'll face less competition for popular venues and desired dates. This can make it easier to book special places for your big day.
6 – Potentially Lower Cost: Some vendors may offer more affordable prices for weddings held during the week since demand is lower.
7 – Increased Intimacy: Weekday weddings tend to be smaller and more intimate, allowing you to share your day with a closer circle of friends and family.
8 – Unique Experience: Getting married during the week creates a unique and memorable experience for you and your guests, departing from the traditional weekend wedding.
9 – Special Offers: Some vendors may provide special offers and promotions for weekday weddings, offering additional savings.
10 – Wedding Planner: To ease the coordination of dates and details with vendors, hiring a wedding planning service is an excellent choice, as these professionals are specialized in relieving the stress of wedding organizations.
Getting married during the week offers various advantages and can be a wise choice for those seeking a more flexible, unique, and personalized wedding.
Wedding Invitations and Graphic Material:
Wedding invitations are undergoing a notable evolution in 2024, incorporating personalization, elegance, and creativity. From sophisticated colour palettes to custom illustrations and expressive typography, this year's trends aim to create invitations that not only inform but also evoke emotions and anticipate the big day. With a growing focus on tactile details and environmental awareness, 2024's wedding invitations celebrate the individuality of each couple and the love they share.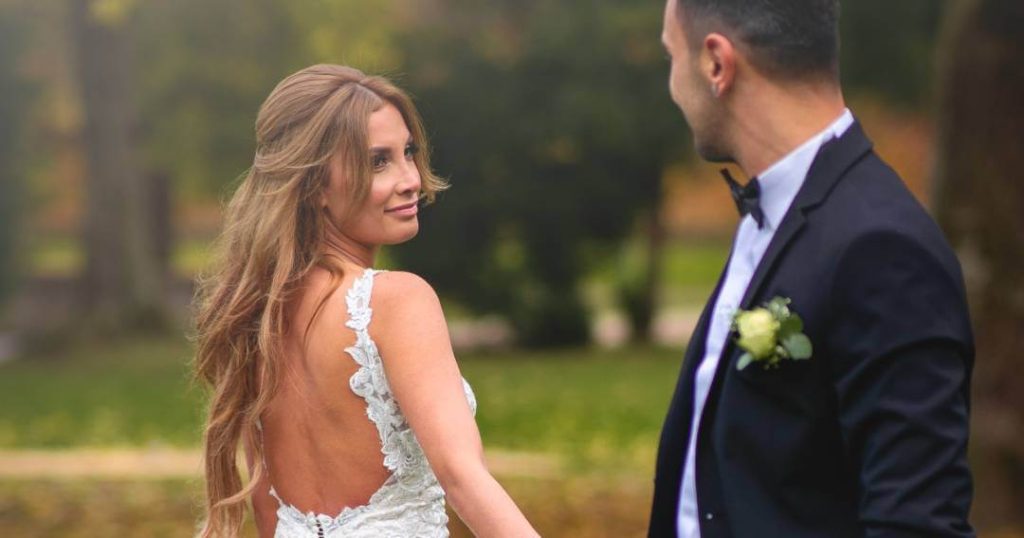 Conclusion about Wedding Trends for 2024 in Madeira:
When it comes to wedding formats and trends for 2024, it's important to highlight the increasing popularity of outdoor events, a trend we're already familiar with. This trend applies not only to weddings but also to parties and events in general.
Outdoor ceremonies and celebrations are on the rise, offering a connection to nature and promoting sustainable weddings with creative and unique ideas. However, careful consideration of the logistics for each proposal is essential.
Planning a wedding may seem challenging, but it's also an exciting opportunity to let your creativity shine. The top wedding trends for 2024 provide a wealth of inspiration, catering to various preferences, whether you adore bold colours, prioritize elegance, or are committed to hosting a sustainable celebration.
When it comes to weddings, the possibilities are vast, encompassing various styles and forms because, in reality, anything is possible. All ideas can be adapted, and nothing is impossible. The most important thing is to create a wedding that is truly unique and meaningful for the couple.
Always remember that your wedding is a celebration of your unique love story and should authentically reflect who you are as a couple. Whether you choose seated bride and groom parties or opt for organic-style settings, these trends revolve around the themes of personalization, sustainability, and a deep connection with nature. Embracing these trends is the key to creating a truly unforgettable wedding day perfectly tailored to your love story.