One big advantage that Madeira Island offers to couples planning to get married there is a great variety of wedding venues. This means that Madeira has the potential to offer the perfect wedding for any couple, whatever their aspirations are.
For instance, if you want to get an elopement wedding, Madeira can give you the perfect one. We even wrote an article about it. However, this is also one of the main wedding decisions and it's a hard one to make.
There's no doubt that the venue plays a vital role in the success of your day. Choosing the right venue sets the scene for the rest of the wedding.
And having multiple possible choices, as Madeira has, doesn't make it easier, but in contrast, it can make it harder.
We are here to help you choose the perfect wedding venue for your wedding, starting with the basics.
Narrow Down Your Search for Madeira Wedding Venues
I – Number of Guests You're Expecting
The first thing to have into consideration is the number of guests you are expecting.
You need to make sure that the wedding venue you choose can handle it comfortably.
The size of the venue is incredibly important and will impact on budget and the enjoyment of your guests.
Too small for your number of guests and the room will feel stuffy and overcrowded, but too big and guests will feel lost and the space will feel cold.
Start by making a rough guest list so you can immediately get rid of options that are too small or big.
A piece of expert advice would be checking a venue when it is set up for a wedding. This is because when a venue is empty it is hard to imagine how it will look when filled with tables. If this is not possible, ask to see photographs.
II – Is The Location Appropriate For Your Guests?
This is a big step in foreign weddings. We know that most of your guests (if not all) are not local and will need an easily accessible destination that can offer them accommodation nearby, if possible.
You want to think about the guests' transportation and where they will stay the night.
Your guests' comfort and experience are important.
III – Does It Fit Your Dreams?
This is most important for brides. Most of them have already dreamed about their wedding day for years. They already know roughly what they want it to look like.
That being said, it's important to think about whether the venue works with and even enhances your wedding aesthetic.
Do you want a glamorous wedding? Or a modern one? Or even outdoors?
You should also take into consideration that the venue can even influence your choice of wedding dress. Consider the formality of the venue, how the weather will affect it, and the facilities.
IV – Your Non-Negotiables
Before looking for and viewing any venue, it's important to sit down with your partner and discuss your non-negotiables, which basically are the particular things that you want your wedding to provide such as:
Budget – Will the venue be able to provide everything you need within your budget?
Catering – What type of cuisine would you like? Can the venue provide this?
Suppliers – Do you have artistic friends that want to bake the cake or take photographs? If so, check if the venue will permit this, or if you need to use their recommended suppliers.
Live Music – If you would like a band, does the venue permit this?
Fireworks, sparklers, etc- If you have any different entertainment ideas check if your venue will allow them.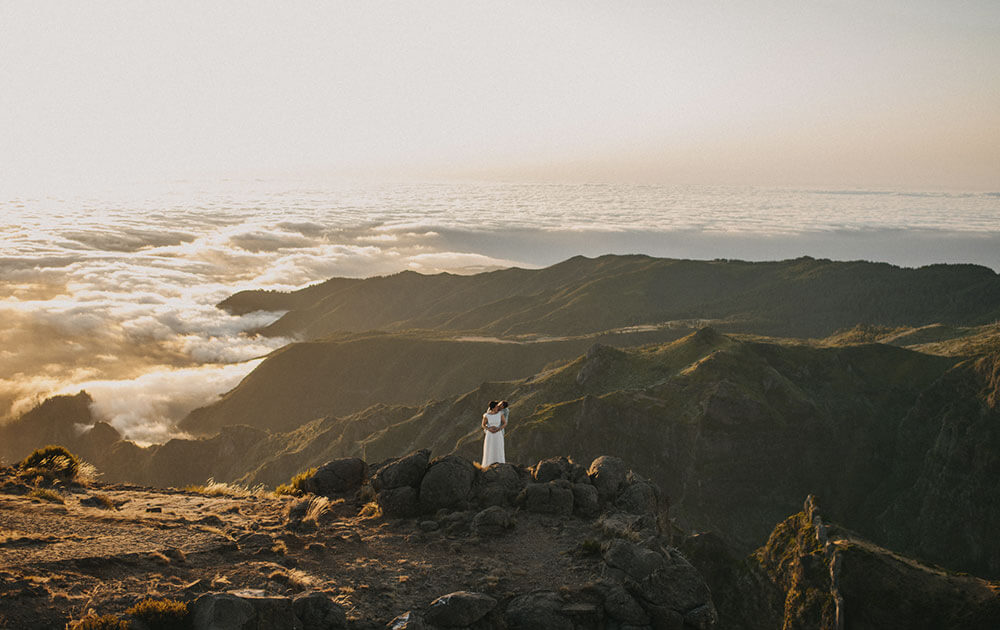 About Madeira Wedding Venues
As we've said already, Madeira offers unlimited options for the wedding ceremony and wedding party. That being said, you can get married wherever your heart wants to.
We will list some of the most common options and describe them for you:
Wedding Hotels
There are lots of hotels in Madeira and Porto Santo that make great wedding venues and are experienced in managing large numbers of guests. Many are also able to hold your ceremony in their stunning gardens, using an independent wedding celebrant, so you can have your entire wedding in one place and not have to worry about transporting guests from different locations.
Wedding Houses (or Quinta's)
They make fabulous wedding venues if you want something different from 5-star hotels or beach weddings. Some of the Quinta's on the island also offer accommodation allowing you to spend a week in a grand manor house.
Beach Venues
If you are dreaming of a beach wedding, head for Porto Santo and its long white sandy beach. Madeira does have beaches but none like Porto Santo. There are some great beach restaurants and hotels located right on the beach in Porto Santo.
Cliff Top Wedding Venues
The island of Madeira offers dramatic mountains and ravines and if you venture high enough, you could even get married above the clouds… literally! The sea view is amazing.
Villas
Renting a villa in Madeira for a week and then hosting your wedding there, is becoming increasingly popular when choosing a wedding venue. You can bring in caterers, photographers, flowers and even have the ceremony in the garden using a wedding celebrant.
Restaurants
There are many restaurants that are large enough and experienced in catering for weddings in Madeira and Porto Santo. There is a great choice of menus from traditional Portuguese cuisine to oriental or European tastes.
Many restaurants will allow you to use a space on their grounds to hold the ceremony using a wedding celebrant to conduct the ceremony for you.
Botanical Gardens
Madeira is a flower lover's paradise and there are many Botanical Gardens to explore. The Palheiro Gardens has a small stunningly beautiful chapel located in them, which can be used for ceremonies with either an independent Celebrant or a priest from the Anglican Church.
Golf Clubs
It is surprising, with Madeira's mountainous terrain, but there are a couple of golf clubs on the island and one on Porto Santo. The Club House can make a great venue for a wedding, especially if you want to do 9 holes in the morning.
These are some of the most unique wedding venues you can encounter on Madeira Island (and Porto Santo).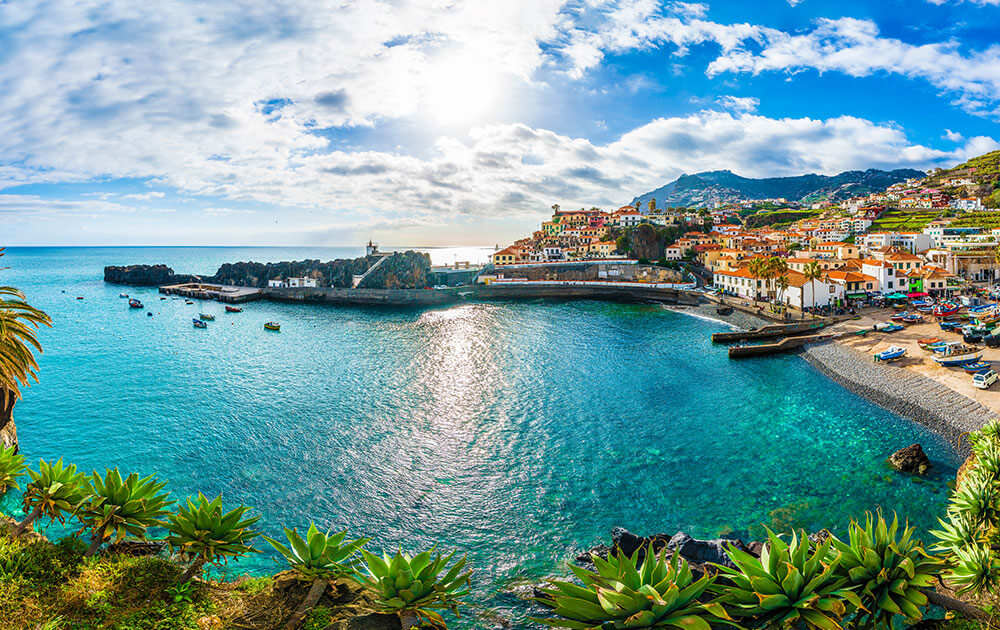 Organize Your Wedding In Madeira Stress-Free
Organizing all the aspects of your wedding in Madeira can be a demanding task, more if you are not local or speak the local language.
That is the reason the Wedding In Madeira project appeared. We strive to make your wedding dreams come true here in Madeira.
You can contact us, no commitments required, and we can discuss the details and possibilities for your wedding here, in Madeira.
We provide full wedding planner services, and also some other precise services such as photography or venue reservation. We can also help you if you want to make your wedding on Portugal's mainland.